RoseMary Adoption Program - Required Documentation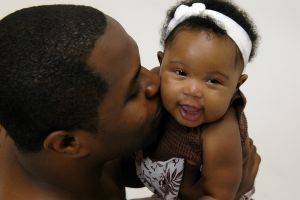 The steps to complete adoption through the RoseMary Adoption Program are the same as the Domestic Adoption Program. Infants available in this program are African American, Latino, and Biracial. There are certain items that require action from the applicants in addition to various forms that must simply bear your signature. In addition, there are some forms that must be collected for each individual living in the applicant's home ages 18 and older prior to the completion of the preliminary Home Study.
Samples of required documentation include:
1) ASCS Request For Services: This is a brief form stating you have an interest in receiving services through ASCS. Upon the receipt of this form ASCS will contact you within two weeks to schedule an initial meeting with a case worker
2) ASCS Application: This form obtains basic information about your family and states that you wish to enter into a contract with ASCS. The non- refundable application fee is due along with the submission of the application. Upon receipt of this form and application fee, ASCS will contact you to schedule an orientation meeting.
3) Adoptive Parent/ Family Profile: This document requests highly personal information of you and your family members. It serves to give the most complete verbal picture of you as possible and will ultimately assist you in being chosen to parent "your angel." No portions of this form may be omitted. If it does not apply to your past or current situation, simply write "Not Applicable."
4) Adoptive Parent Acceptance Form: This form goes into great detail regarding the types of adoption situations the applicant may deem appropriate for their family. Questions should be given deliberation and answered as honestly as possible.
5) Child Abuse Central Registry Report: This report simply confirms that you were not involved in any way in the abuse of a child. The report is completed by the Florida Protective Service System. Every person over the age of 18 living in the home must complete this form.
6) Florida Department Of Law Enforcement Report: This report verifies any prior criminal record that may exist. If you have not lived in Florida for at least 5 years, you will need to obtain a criminal background check from the previous state you lived in. A report must be completed on each person age 18 and over who resides in the applying household.
7) Federal Fingerprint Checks: ASCS will provide fingerprint cards that must be taken to the local sheriff's office to have your fingerprints taken. A card must be completed on each person age 18 and over who resides in the applying household.
8) Marriage License: Please provide proof of marriage, if applicable. This may be obtained from the County Clerk where you were married. A certified copy of the marriage license is required.
9) Divorce Decree(s): If this applies, contact the County Clerk where you received your divorce decree.
10) Military Discharge(s): Include if applicable.
11) Employment Verification: Each working applicant must have their employer(s) verify in the least, salary, position, duration of employment, and a statement of standing with the company. Employment must be verified for the past two years.
12) Physical/Mental Health Physician Statements: Your physician(s) must complete the ASCS Health Form that attests your health both mentally and physically. Because the information can not be over 12 months prior to the application date, you must have had a physical check-up within the last year.
13) Health History Form: This form provides a detailed account of any current or previously experienced illnesses. It should be completed for each applicant and does not replace the Physician Statement.
14) Insurance Verification Form: You must provide proof of health insurance, and state when you will obtain coverage for your child (i.e. time of relinquishment, transfer of custody, or when you take your child home) on the ASCS Health Insurance Form. A copy of your current insurance card is acceptable.
15) Recommendation Forms: You must provide at least three (3) letters of recommendation. Please utilize the ASCS Recommendation Forms. The forms must be returned in a sealed envelope by the reference. The reference must sign or initial on the back of the envelope, so that their signature overlaps the sealed flap. Should the ASCS office receive an envelope with a seal that is broken or appears to have been tampered with, the letter is considered invalid. An online copy of this form is available for download from the Forms section of the ASCS website.
16) Profile Album and Birth Parent Letter: You must provide at least eight (8) pages of pictures you feel will give the best overview of who you are and what type of parents you plan to become. In addition to the photographs, the album must have a Birth Parent Letter, the format is open for you to be as creative as you like. The Birth Parent letter provides an opportunity to introduce yourself and give a general idea of what you will be able to provide for her child should she choose you as the adoptive parent(s)s of her child.