RoseMary Adoption Program - 10 Steps To Success
1) Complete a Request for Services Form.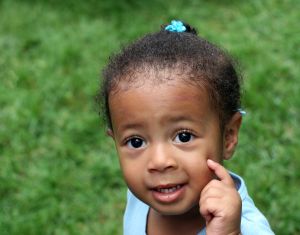 2) Submit an ASCS Application and fee once ready to fully engage in the adoption process.
3) Complete the Home Study Evaluation Process. Collect and submit all required documentation. Police and criminal background checks are done, letters of reference are received, and medical history is requested. An ASCS Case Worker will conduct interviews in the applicant's home and will be asked to speak openly and candidly on an array of issues including values, relationships, and other issues that influence the applicant's ability to parent.
4) Complete the Profile Album and Birth Parent Letter. The Profile will be included in a 3-ring binder called the Waiting Family Book. Birth parents who are considering adoption view this book and may choose an adoptive family or if participating in an open adoption, wish to meet with one or more families to discuss openness issues, background information, reasons for making an adoption plan, etc. From this meeting, the birth parents and adoptive parents decide whether or not to make an adoption plan with one another.
5 ) Submit On-Line Parent Profile Application. (OPTIONAL) This is not required but may be utilized as an additional tool to gain more exposure as hopeful adoptive parents. All families in the Waiting Families Book may enjoy the option of posting their information, letters and pictures on-line on the ASCS website www.ascsadopt.org.
6) Join the Adoptive Parent On-Line Support Group. (OPTIONAL) This step is not required and is totally voluntary. Oftentimes, the most difficult portion of the adoption process is waiting until a match takes place. Applicants may go through a myriad of emotions and at times may experience coping difficulties. The Adoptive Parent Support Group is available to offer ease and comfort during what to some may be a highly stressful period.
7) Attend a Match Meeting. When the birth parent and/or Case Worker selects the adoptive parents, a meeting is arranged between the potential adoptive and the birth parents to consider making an adoption plan. This meeting may take place in person or via teleconference, whichever both parties prefer. When a decision is made to proceed, an ASCS counselor will work with both parties to make this plan a reality. If the adoption is closed, information about the match will be discussed privately and individually with each party. ASCS will work to ensure that everyone feels comfortable during all stages of the adoption process.
8) Work to reach a Cooperative Agreement Contract. The adoptive parents and birth parents work together (if open) on a written Cooperative Agreement in which mutually agreed upon decisions about the prenatal period, hospital stay, post placement, and financial arrangements are stated. Specific issues addressed include the contact adoptive parents and birth parents will have before and after the baby's birth, the schedule of visits/letters/phone calls by the birth family and adoptive family after the baby is in the adoptive family's home. The part of the Cooperative Agreement that addresses the schedule of visits/letters/phone calls may become a legal document included as part of the final court decree of adoption, if both sets of parents wish to have it. If the plan is closed or partially open, the contract will addressed by each party individually.
9) Placement occurs. The child enters the home at a time agreed upon as part of the adoption plan. In most adoptions, the child goes to the adoptive parents' home directly from the hospital. Should circumstances dictate, the adoption plan may include temporary care for the child in one of ASCS's licensed foster homes.
10) Post-Placement/Finalization of Adoption. After the child has been in the home for three months with monthly visitations from an ASCS Case Worker it is time to then file for legal adoption. ASCS recommends this step be completed as soon as possible. ASCS assists you in preparing for this most awaited step.